Share this URL: http://timingandyoumalaysia2017.peatix.com
Event is FINISHED
Discover the Secrets of Wealth Redistribution in 2017! (PAID EVENT)
Did you miss out the last wealth transfer in 2007-2009? If yes, then 2017 is definitely the year that you must TAKE ADVANTAGE of as it is going to be the first year of another huge wealth redistribution since the previous ones in 1987 Black Monday & 1997-1998 Asia Financial Crisis!
Using an unorthodox school of thought, Derick uses Cycle Analysis (CA), a statistical analysis of specific events occurring at a sufficient number of regular intervals that they can be forecasted into the future. By using this method, Derick had successfully predicted the bottoming of gold & silver at the end of 2015, crude oil's low at the beginning of 2016, BREXIT's outcome….etc. and had made huge gain from these forecast; just like how he did so during the 2007-2009 Global Financial Crisis! (Yes, just like in the movie 'The Big Short'!)
In this seminar, Derick will share about the already imploding financial Sovereign Debt Crisis (SDC) and the first quarter of 2017 global financial market outlook. BREXIT has intensified the Sovereign Debt Crisis in Europe, now looming not too far away is the POLITICAL HELL in France & Germany which will bring us one step closer to the next stage of the WORST crisis since the 1929-1939 Great Depression. Behind every crisis lies tremendous PROFIT OPPORTUNITIES and Derick will share how to protect & grow our wealth during the first year of wealth redistribution in 2017.
Who is Derick Tan?
Derick dedicated almost a decade to the research, study and application of Cycle Analysis (CA) to predict, time and profit from the different investment asset classes. History repeats itself and Derick believes the current Sovereign Debt Crisis is going to be the WORST crisis since the 1929-1939 Great Depression.
Derick Tan from Singapore, is an active trader and investor with 18 years of experience in the financial market & industry, while providing global asset strategies and investment ideas for high net worth individuals (HNWI). He is also featured on BFM radio station, Indonesia TV interviews, SmartInvestors Malaysia, and other media platforms.
7 Reasons why YOU should attend this seminar:
1. Understand Cycle Analysis (CA) and how it can be used to forecast the direction of different investment asset classes.
2. Why is 2017 the 1st year of Wealth Redistribution during this period of Sovereign Debt Crisis (SDC)?
3. Learn the direction of stock, commodities, currencies and bond markets in the 1st quarter of 2017.
4. Assessing global Capital Flow and where the "Hot Money" is going.
5. Discover the next major PROFITABLE trends for phenomenal profit opportunities.
6. Discover a SIMPLE yet effective way to participate in various investment asset classes without using options, futures or derivatives.
7. Learn how to protect and grow your wealth using a time-tested financial rule.
Agenda:
7:00pm - 7.30pm: Registration
7:30pm - 9.30pm: Financial Market Outlook for 2017 & Cycle Analysis Investment Talk
9.30pm - 10.00pm: Q & A

What do our past participants think about this seminar?
Hwi Bee came from an Engineering background and participated Timing and You seminar at Singapore! In a short span of 2 months, she has successfully made back her course fees!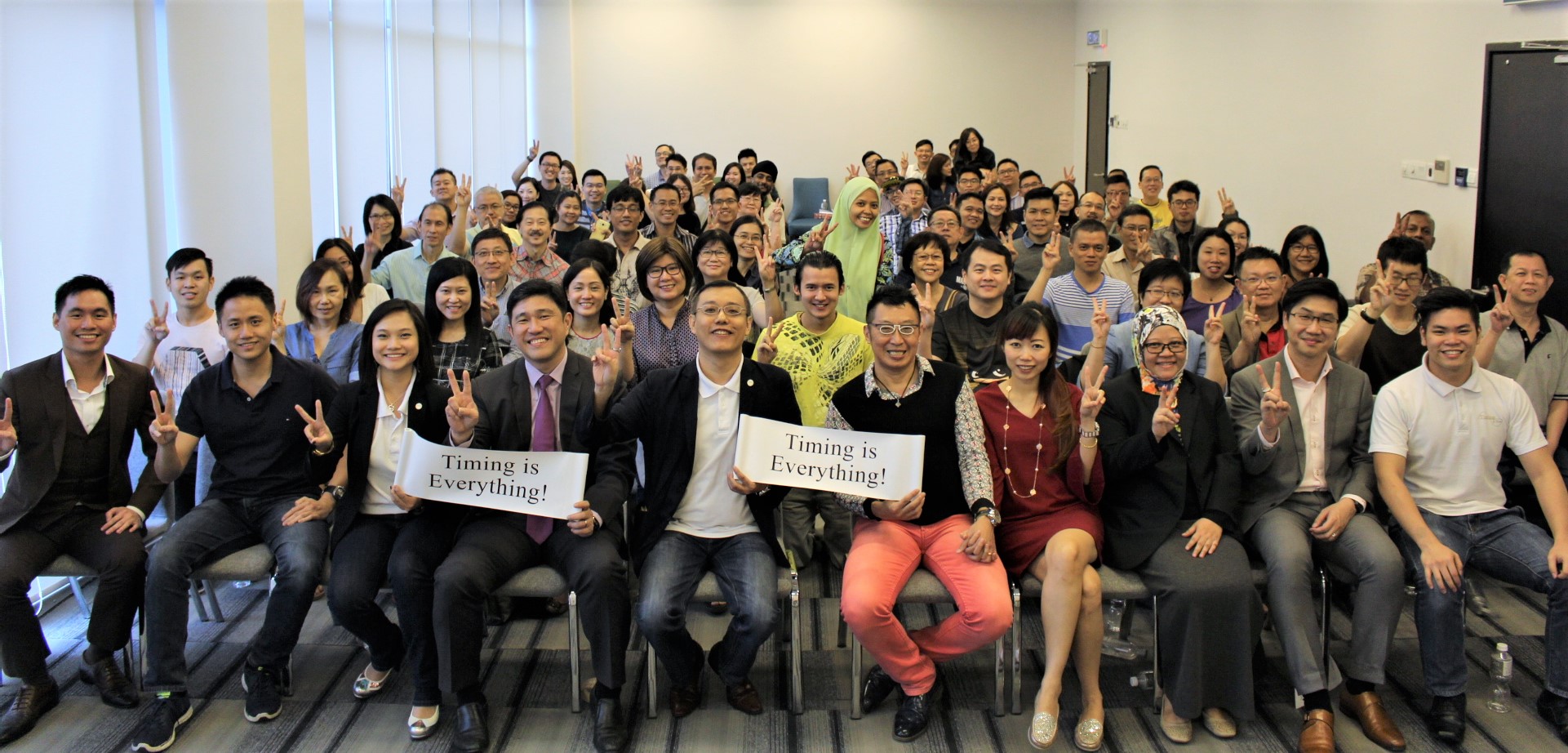 To learn how to allocate your hard-earned money and profit from the financial crisis, join us on 23rd February 2017! Derick will show you simple and proven investment strategies with facts!

Register immediately as seats are limited!

read more
Thu

Feb 23, 2017
7:00 PM
-
11:00 PM
MYT
Add to Calendar
Venue
Tickets
Venue Address

PJ Trade Centre, B-07-02 8 Jalan PJU 8/8A Damansara Perdana Petaling Jaya, Selangor 47820, Kuala Lumpur

Malaysia
Directions

LHDN (Income Tax Building) Damansara Perdana
Organizer
Want to find more groups and events like this?